Our Products
Built from the ground up for the cloud and mobile, our products are easy to implement and use.
H2O Analytics
Cloud-based software that pulls together all of the data silos within a utility, applies analytics to that data and automates communications to help the utility reduce water losses, improve customer satisfaction, increase cash flows and encourage conservation.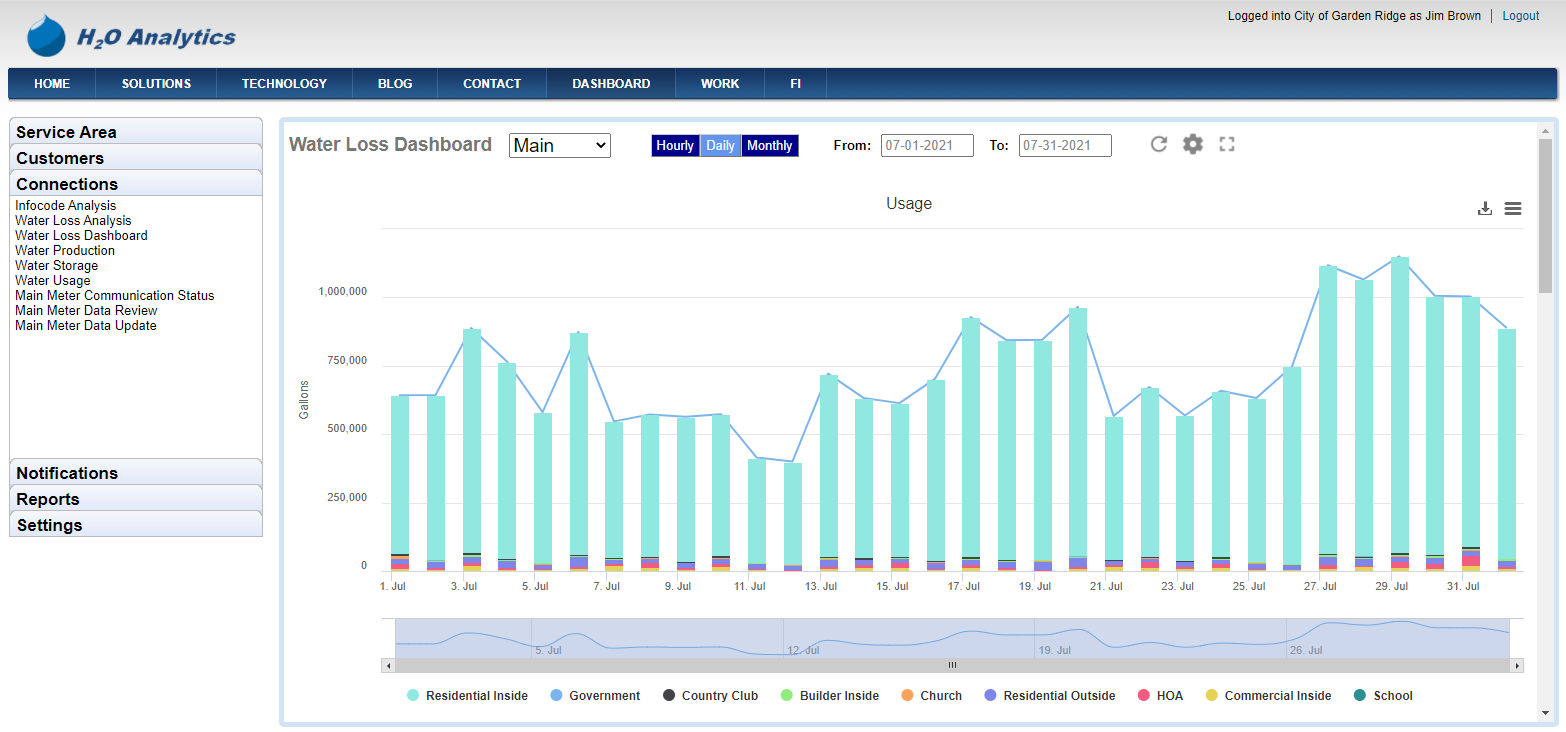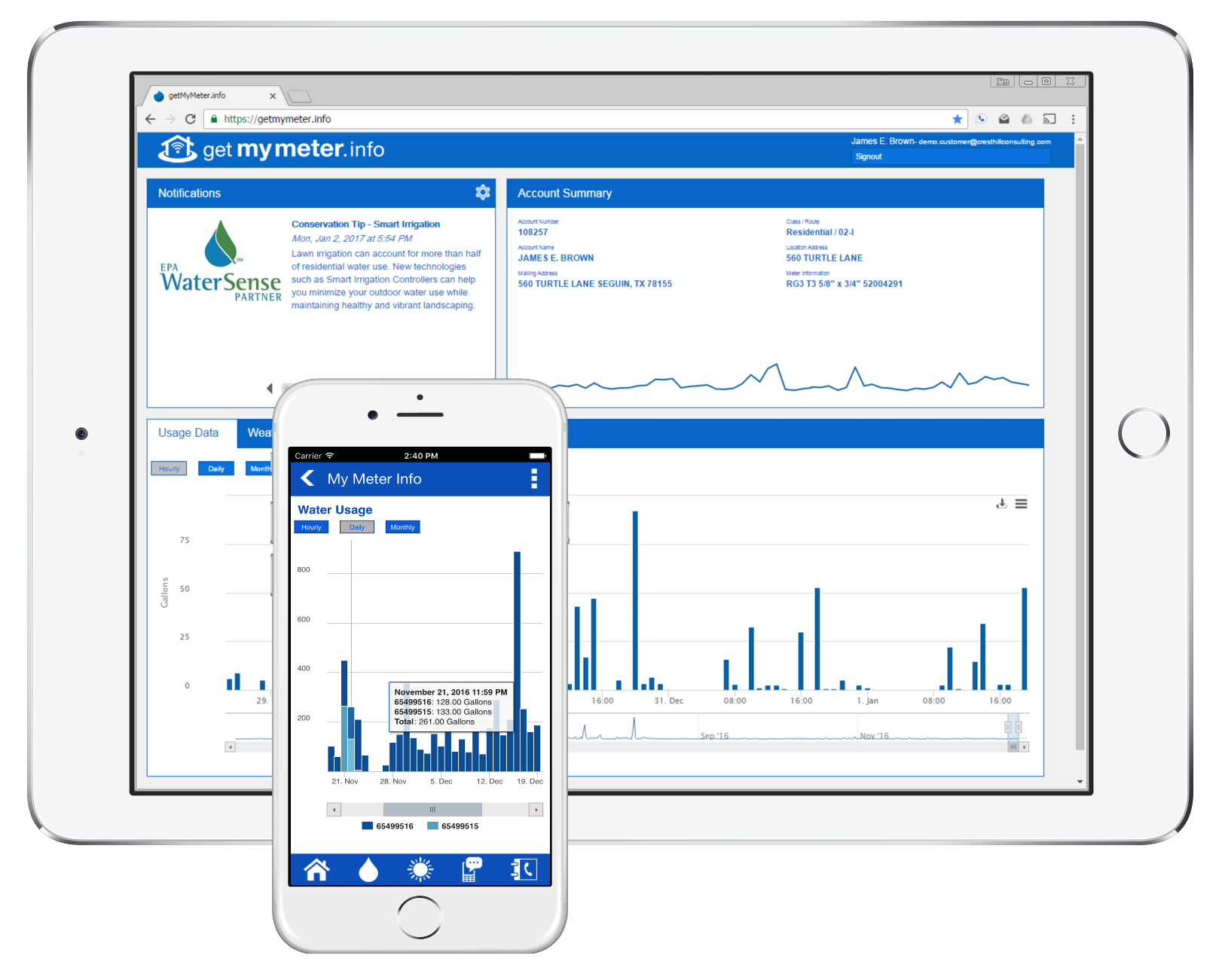 H2O Customer Portal
Enable your customers with fingertip access to their smart meter data, alerts and notification preferences.  Using their web browser, iPhone or Android smartphone, your customers will have instant access to information to help them monitor their account and conserve water.
H2O Mobile Work
Accelerate the deployment of smart-meters, improve customer service in the field, and manage your assets more efficiently. Assign and manage field-based work tasks; information captured in the field integrates with your billing and GIS systems.